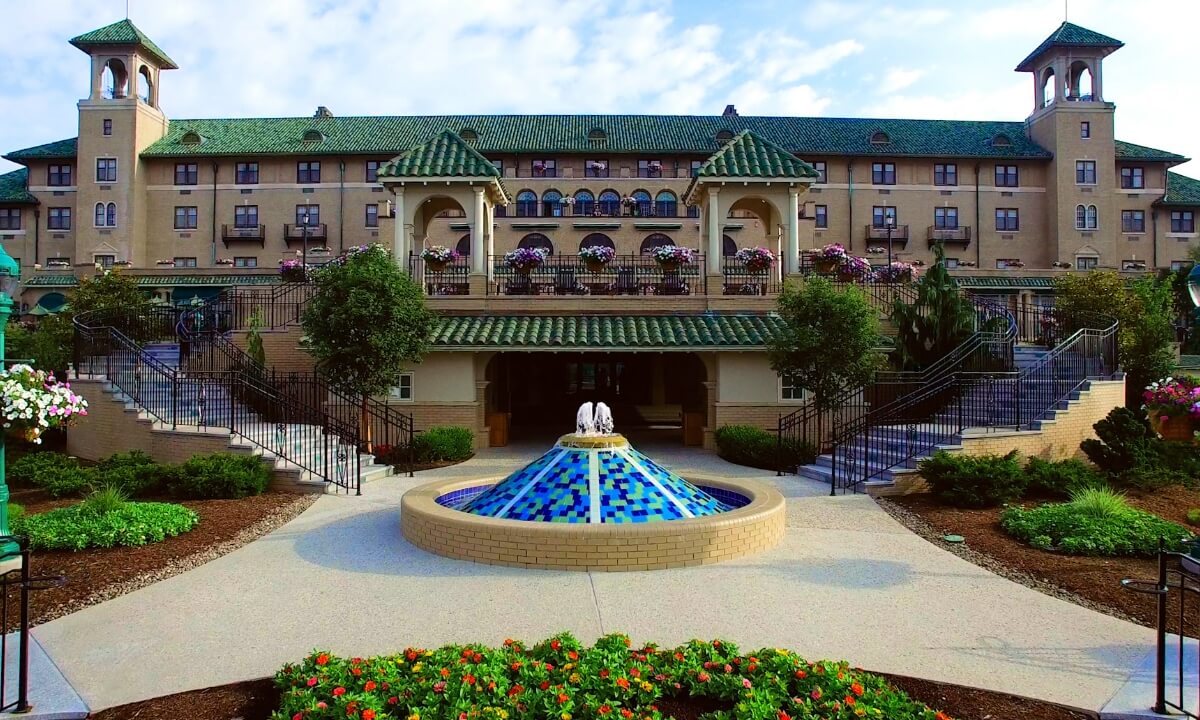 Mason Contractors Association of America Midyear Meeting 2023
September 17 – 21, 2023
The Hotel Hershey
Hershey, PA
Global Reservations, Inc. (GRI) the Housing Company for the MCAA Midyear Meeting 2023
---
The Hershey Hotel
The Hotel Hershey is beautifully located with panoramic views of its gardens and the Hershey Valley. It is known for its refined elegance, signature service, and abundant amenities. This 1930's hotel is a recipient of the Forbes Four Star Award and the AAA Four Diamond Award. The hotel states "We take pride in our historic roots and make a point to share our rich history with guests through artwork, photographs, and authentic Hershey experiences".
HOTEL RESERVATIONS – ONLINE HOUSING
Welcome to the official housing site for the MCAA Midyear Meeting 2023 at The Hershey Hotel. MCAA has secured a limited number of reduced rates at this hotel. Click below to complete and submit the reservation form to reserve your hotel room online. If you will require multiple rooms for your company you will have the option at the end of the process to make a reservation for another guest.
HOTEL RESERVATION DEADLINE
Make sure to book your hotel room by Wednesday, August 16. Book early to secure your room at the MCAA Midyear discounted rate.
If the MCAA block of rooms is filled prior to the cut-off date, attendees may have to pay prevailing rates subject to the hotel's availability. Also, reservation requests after cut-off will be processed based on the hotel's rate and room availability.
Confirmation: When you submit your housing form (below), you will receive an automatic email verification that details your request. Once your request has been processed, GRI will email you a separate reservation confirmation. If you haven't received a confirmation within 48 hours (excluding weekends) please contact us at mcaashow@grires.com or call 214-938-1953.
Guarantee: The hotel requires a valid credit card guarantee to secure each reservation. Information regarding the guarantee will be included in the room confirmation that you are emailed.