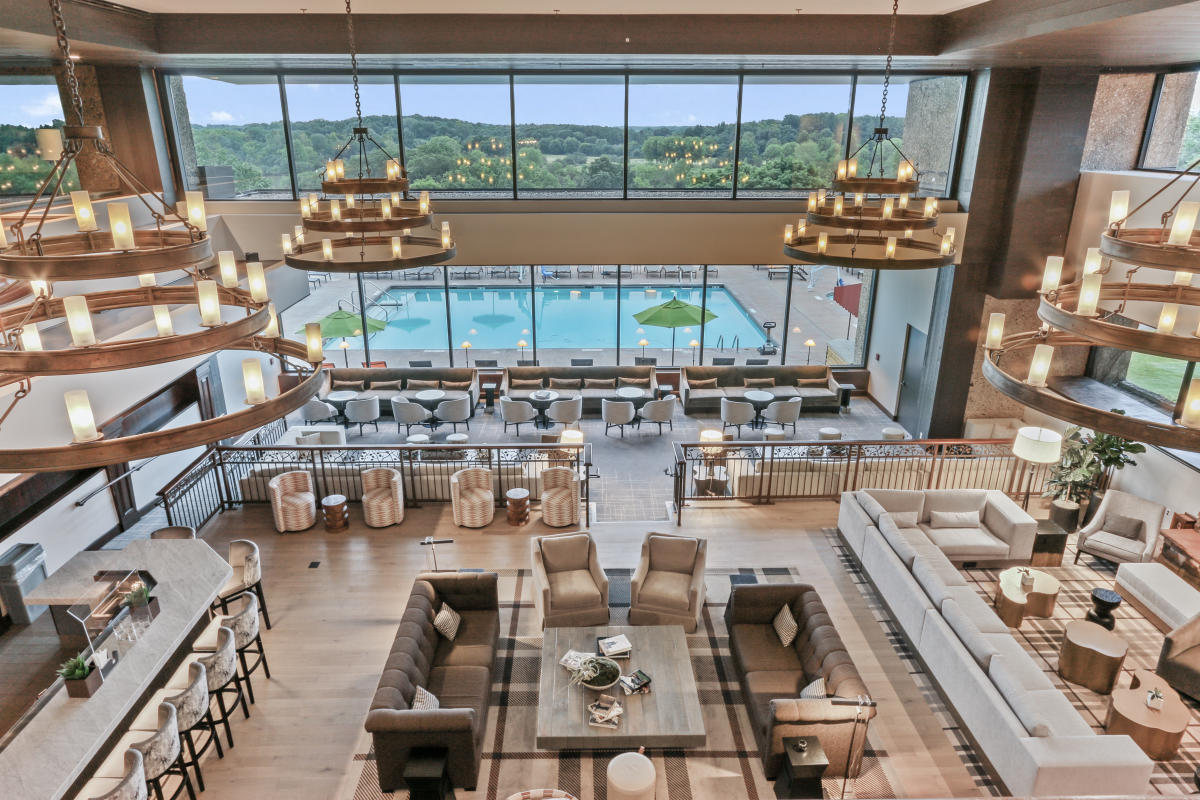 MCAA Midyear Meeting 2022
August 13 – 18, 2022
Grand Geneva Resort and Spa
7036 Grand Geneva Way, Lake Geneva, WI 53147
Global Reservations, Inc. (GRI) the Housing Company for the MCAA Midyear Meeting 2022
---
The MCAA Midyear housing website is now closed as the contracted room block at the Grand Geneva Hotel and Spa is sold out. If you are looking to reserve a room, please contact the Grand Geneva at 262-248-8811 to check whether any rooms have become available or if they can refer you to a nearby hotel.  At this point, should you need to make a change or cancel your existing reservation, please contact Grand Geneva directly.
Grand Geneva Resort and Spa
Situated on 1,300 acres in the woodlands of Lake Geneva, Wisconsin. The Grand Geneva offers a variety of adventures at this AAA Four Diamond resort. With two championship golf courses, family-friendly ski hills, an award-winning space, and note-worthy restaurants, the Grand Geneva Resort and Spa is an excellent getaway destination.
PLEASE NOTE: We are currently sold out of Court Deluxe King and Court Deluxe Double/Double rooms.
HOTEL RESERVATIONS – ONLINE HOUSING
Welcome to the official housing site for the MCAA Midyear Meeting 2022 at the Grand Geneva Resort and Spa. MCAA has secured a limited number of reduced rates at this hotel. Click below to complete and submit the reservation form to reserve your hotel room online. If you will require multiple rooms for your company you will have the option at the end of the process to make a reservation for another guest.
HOTEL RESERVATION DEADLINE
Make sure to book your hotel room by Friday, July 22, 2022. Book early to secure your room at the MCAA Midyear discounted rate.
If the MCAA block of rooms is filled prior to the cut-off date, attendees may have to pay prevailing rates subject to the hotel's availability. Also reservation requests after cut-off will be processed based on the hotel's rate and room availability.
Confirmation: When you submit your housing form (below), you will receive an automatic email verification that details your request. Once your request has been processed, GRI will email you a separate reservation confirmation. If you haven't received a confirmation within 48 hours (excluding weekends) please contact us at mcaashow@grires.com or call 214-938-1953.
Guarantee: The hotel requires a valid credit card guarantee to secure each reservation. Information regarding the guarantee will be included in the room confirmation that you are emailed.